Love Lessons; Letting Go………..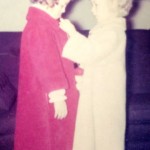 I wrote this blog a year ago after I said goodbye to our love dog, Silky. It was one year ago today. I am honoring the love that Silky was by lighting this special candle in honor of the light Silky gave through his being.
Though it has been a year since he's been gone, the love he helped me develop in my self is still as powerful as if he were still here. The love is as vibrant as the light from this simple beeswax candle.
I have come to realize that when we let go, we don't let go of the love or the devotion to who we love. What we let go of is the attachment for them to meet our needs in the present moment. By letting go we allow their beings to grow into greater and greater beings of light and forces for good in the world. And that, ironically, is what happens within us.
I have become more of a being of light because of Cindy's life force that continues to ask me to live with greater abandon and freedom. Silky needed and asked for my unconditional love as well. Both of those treasured beings enhanced my capacity to love something different and greater than my self. I learned how to love with absolute tenderness and devotion some thing, some one that totally depended on others for their life, safety, sustenance and complete care. In exchange I received a relationship with the divine within me. That relationship continues to grow and develop in me as I tend to the light of love within and between all of us.
So I am sharing this again with you with a question. What can you nurture within your self today that will allow you to look more clearly with the eyes of love to those that are most vulnerable in our society? What or who can you give your love to freely simply because they need you? Who can you give your love to simply because you can. You never know what could happen. A simple gesture of love may open up your heart in ways you never knew was possible.
What do you have to lose?
I have been wanting to write a second blog this past week and have delayed hoping I could make it professional. You see all I am feeling now is personal. A few days ago my family and I decided it was best to let our best friend and companion Silky go. He was almost 14 and struggling to make it through his days. He was a Lab/Husky mix and probably the best dog on the planet. I bet most people say that about their dogs. Actually, I hope most people say that about their dogs.
Here is a picture of him.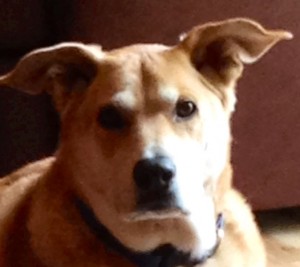 We got Silky when he was six weeks old. My daughter was 5 and my son was 3. They feel as if Silky was here forever. It feels like he was with us forever.
Now he is gone and there is a big hole in our home and in our hearts.
If I were to make this professional I would talk about how important it is to allow our necks to be free so that our heads can move forward and up and our spines can lengthen and widen. I would say that it is best to allow our selves to feel our feelings and ride them like waves because they will ebb and flow and the best we can do is to allow them to flow. I would suggest a creative outlet for our feelings like writing or making something to direct feelings into. I might also suggest performing some ritual to say goodbye to Silky in our own way. And the list could go on and on about how to 'deal with' our feelings.
But I won't say any of those things because letting go is about letting go. Cindy knew how to let go. She lived in every moment. She loved in every moment and she didn't regret or hold on to anything that was. She just was. Because she was so present to her moments she was free, and when it was her time she let go with total ease and beauty and simplicity. And when it was Silky's time he let go with peace and gentleness.
So this is personal. I am letting go of the need to impress you or be anything other than I truly am for you. I am me as I am, in truth.
Letting go
with love