Love Lessons; I am Broken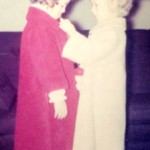 I've written these blogs because I wanted to deeply understand what true and real love is. I focus on who Cindy was and her beauty. I try to bring what is beautiful more to the forefront of my life and to you in an attempt to heal the sadness I have felt much of my life.
I've had a low opinion of myself for many years. In a way I think it's something I was born with, a predisposition to feel the depths of shame. It's a part of me that has shaped the way I have lived, loved and expressed myself through my life.
On the other side of that pain though, is something remarkable. It's a depth of understanding that other people hurt.  I can be in the presence of people who are suffering and understand them as if I were in their skin.  I know what it's like to suffer.  I know what it's like to desperately need love and not feel worth being loved.  It is why I do the work I do and have a desire to help ease the suffering of others. This hurt is why nothing phases me about another person's story. I can see the beauty through their darkness. That light is what I look for and help reveal to them.
The sadness I have felt is why I have been willing to do anything in the world to learn how to love my children fully. I want them to feel good about themselves.  I have worked hard on myself to make sure my children's lives are full of love, acceptance and a sense that they are remarkable. I think they feel that love and have a belief in themselves about their essential goodness that I did not have.  I believe their lives will be better and easier because they know they are deeply and unconditionally loved and wanted, and worth everything in the world.
I am broken. It's the way I have chosen to put my self back together that has made my life meaningful and worthwhile.
I have a family that is everything to me.  We love one another in ways I did not experience as a child. We care for one another and preserve the dignity in each other.  We share the desire to love.  We respect one another deeply.  We love each other fully.
Cindy did that for me. She helped me see how I could put the pieces together to form something more beautiful than I knew was possible.  She gave me the opportunity to create my family and my life.
She saved me and for that I owe her to continue to do the work of picking up my broken pieces. Each day I strive to form something new and meaningful with love.  I take what is truly broken in me and open it to the light and love of healing.
This is my offering to you today.
I urge you to feel the spaces within your self that are broken and opened, like wounds that need to be tended to.  Don't bandage them and cover them up.  Allow those wounds to feel the light of the sun and the warmth that comes from accepting what is real and needs to be seen.  Then pour every ounce of love you have into those spaces and see if a miracle happens.  See if you feel your own love pouring in to bring you whole and bring you home.