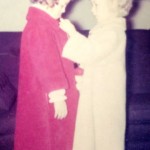 Begin.
Begin by being you.  Be at peace with who you are and believe in you.  Behold your beauty and be filled by you.  Be your own kind of brilliance and brighten the world.
Be brave and be bold and be big.
Be your best friend.  Be the mother you always wanted.  Be the father you never had.  Be for you always and in all ways and never again give your self up to anyone or anything that does not believe in you. Be there for you.  Be here with you now.  Be nothing other than you.  Believe what you hear when you listen to your heart.  Be everything you ever dreamed of being.  Be faithful to you and your being.  Be who you are totally and unapologetically and belong to you forever.
Begin by being you.