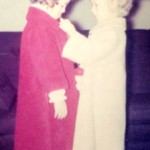 It's time.
It's your time.
 You have waited long enough.
There is no 'right time' and you don't need 'permission.'  It's up to you.  It always has been.  It's your gift and birthright to live the life you want to live.
The time is now.
Get going and take action on your own be-half so that you become full.  Others will become fuller as a result of your actions.
Trust your self.
You got this.
ACT NOW.