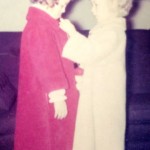 I am by your side
waiting.
You are sleeping.
You are not in pain.
You are at peace.
You are going,
slowly,
and my heart breaks.
I wait for the inevitable.
This waiting sears through my body like a sword on fire ripping and burning right through the core of me.
I am ripped open and exposed.
There is nothing I can do.  There is nothing I can change.  I can only be with you through this time of your leaving.
I hold your hand.  I hold your heart.
I will have to let you go.
May you find more beauty, peace and light than you have ever known here in this life.
May you be held in the light of love for ever.
This is my prayer for you.
I love you.