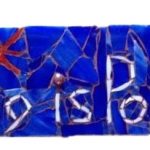 "When you cease to fear your solitude, a new creativity awakens in you. Your forgotten or neglected wealth begins to reveal itself. You come home to yourself and learn to rest within."………..
John O'Donohue
 Be silent.
Your inner voice is calling,
'Listen,  I am your life.   I am your peace.'
Come to know the quiet voice within before you give your self away. Build a fortress around your soul and hear what lies  deep inside you. Therein lies your truth, your first love.  Though you may not recognize the sound of your own voice, you will soon know it belongs only to you.  Under the cacophony of sounds your love has been waiting for you.
All other sound is outside of that.
Discover your self between and beneath the sounds.  Dig deep.  Listen to the voice that gently calls your name and brings you home to your inner light.  Your melody will sing you to sleep and awaken the light within.
Turn out the light.  Close the door.  Say goodbye to the voices around you and come to know the quiet beneath your quiet and you will be carried home.