Love Lessons; You and Me the Same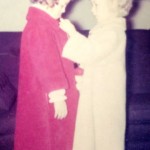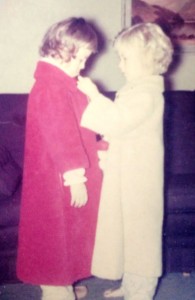 I have really wanted to write another blog post which is very unusual for me.  The story I've always told myself is I don't like to write and don't write well. Since starting this blog I have
developed a very strong desire to share what is most important for me.  Finally, at 57 I am realizing the many gifts my sweet, innocent sister Cindy Love taught me about life and about how to live in the world fully.  That's what I want to share with you.  How to love our selves and others, with complete humility and grace.
I have lived so much of my life in pursuit of more knowledge and understanding.  I have always felt inadequate, like I didn't know enough and if I could learn just one more thing I might be able to participate in the world as an equal. To be totally open and honest I always thought that God made a real mistake in my family.  That I was the one who was 'retarded'  and Cindy was supposed to be 'normal' and I carried enormous guilt with me throughout most of my life.  Crazy, isn't it?
What's crazy about that is it's the truth.
All my studying and training didn't touch my confidence.  I graduated from college, went to graduate school, got one certification, then another and then two others….. And if I could I would go through another training in Somatic Psychology. It's all fascinating and I love learning. My question is, when do I know enough to be in the world and feel as if I have something of value to share?
Carl Rogers, a humanistic psychologist said 'the things we feel are most personal are most general'. If that's true then some of you have these feelings as well.
So what is the answer?
Let love in.  Open our hearts and minds to the belief that we are the same.  We carry the same feelings, hurts, challenges and fears, and we all want deeply to be accepted and loved for who we are.  Cindy would always say 'you and me the same Mel.'  She said that to anyone who shared any similarity with her.  It could be age, birthdate, hair color, food taste, pet loves, likes, dislikes,  the list went on forever.  She found common ground with every person she met.  No matter what, 'you and me the same.'
Isn't that inspiring and profound?  It's full of possibility and hope.
Every single person I work with in a Movement Therapy or Alexander Technique Lesson or an Enneagram session with my partner struggles with the same fears and doubts.  Am I enough?  Am I okay as I am?  Am I worth it?   Can I really be me?  'You and me the same.'  Under all our fears  and struggles we are all craving to be loved and accepted for who we really are.  That's what I want and I know no matter how many certifications I get I will never find it unless, and until, I do what Cindy did so easily.  Love.
She loved.
She loved her self.
She loved others.
No condition, no judgement, no question.
I want to do the same.
Like a drop in the water I want to let the love that Cindy lived open me and allow me to expand outward into the world. I want to reach and touch others with truth and honesty and the simplicity of a child.  With the simplicity and beauty of Cindy Love.