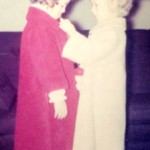 What we hold on to, holds on to us.
At the end of the summer my sister Mary and I cleared out my parent's home and let go of 67 years of a marriage, a family and life.  It was very hard to do.  I came home and started clearing out all sorts of unwanted and extra stuff I have held on to for so many years.  There is still so much more.
I hold on to things, people, feelings and the past.  I hold on to all sorts of things.  I even hold on to the idea of holding on, just in case.  After the experience of clearing out my parents home I realized it's time to let go.
Sooner or later, it all goes.
My daughter, Hannah Sicherman did this drawing years ago. She understood even then we can't hold on.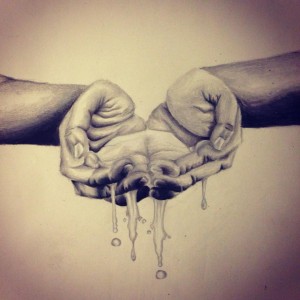 I want to release the holds I have on everything and lighten my load.
I want to let go
and be free.