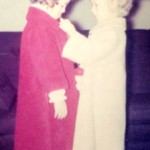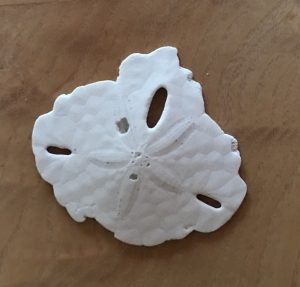 The Sand Dollar is a treasured and fairly rare sea creature.  We pick them up along the beach, dry and bleach them white and keep them on display in our homes.  What many people don't realize is the special gift inside each one.  Five beautiful white doves, or angels depending on how you see them, are living inside every sand dollar waiting to be released to fly.  The trick is that in order to free them the sand dollar must be broken apart and opened.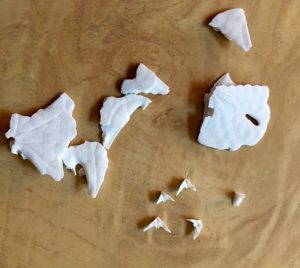 I love the metaphor
Watching my Mom die this summer was the hardest thing I have ever experienced in my life.  It took everything from me as I gave all of my self, my heart and my soul to my Mom.  I have no regrets.  I was totally and completely with my Mother in the last few days and weeks of her life.  All the love I had poured out of me as I held her in my heart, my arms and my soul.  I didn't hold anything back and I wasn't afraid to give it all away to her.  I allowed every bit of my love fall out of me onto her as I watched her leave.
I feel broken from the experience.  I understand what is meant when I hear of someone having a broken heart.  That is what I experienced.  My heart broke.  It broke with enormous sadness of losing my Mom forever.  Now in this broken-ness something has been set free.
Something in me has been released.
I am different from the person I was before my Father died in May.  I don't know if I would have changed if my Mom had lived.  Watching her fade away and letting go of everything to be with her fully is what changed me.  She died so quickly after my Dad died.  It was less than three months.  She couldn't live without my Father.  There wasn't anything here for her anymore.  There wasn't anything holding her back.
My question now is, what has been holding me back?  What longs in me to be set free?
I gave the sand dollar in the picture to my Mom many years ago. When I got home after her funeral I broke it open to show Neil what was inside.  As the pieces lay on the kitchen table I knew I was witnessing the source of my healing.  To discover for myself what I can let go of and set free is what will bring me forward through this broken-ness now that she is gone.
 I long to understand deeper truths of my being and humanity and I assume if you read these blogs, you do as well.   If this resonates with you and you have a sense of what is released when we break apart will you share your thoughts with me?  I am seeking
 growth,
learning
and
understanding
to be set
free