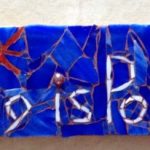 In the early stages of this pandemic a group of wide open, creative women came together to share their dreams of what was possible.  For 6 weeks we met on Zoom and crafted our visions of the future we were stepping into and began to realize that, anything is possible.  By seeing what was manifest in our hearts and souls we were already creating the world anew.  The last night we developed a personal 'womanifesto' for ourselves.   Following is a compilation of what we wrote.   Read this aloud and you will feel the collective power of women behind you supporting your hope that what you dare to dream truly is possible.
I will be forever grateful to these wise and powerful women who dared to risk sharing their dreams and supporting one another with love and complete acceptance through one of the most extraordinary times in our lives.  My love and gratitude to each of them.
We lift each other up as we share our unique gifts and collaborate along this journey in life.
The light of love is all.
I choose to sparkle and light up the sky.
My light illuminates the path forward with vibrancy and color.
I live into all of me and do not diminish myself for anyone or anything.
Life, my life, is my creation and my canvas is the universe.
All of my life and my future is within this moment, waiting to be created.
I confidently share wisdom and ideas.
I present my qualifications without equivocation.
I express my vision of my work clearly in the way I understand it right now.
I am so much more than my work.
I make time for ritual and fun and love.
I give and receive with love, wisdom, and joy.
I know that beneath the pain and grief and fear, there is so much love wanting to break free. I will keep steady.
I walk my path: my path– open to others and great possibility.
I cherish and learn from my vulnerability.
I am strong, snarky, and cool.
I'm not afraid.
I won't back down. 
I rise UP.