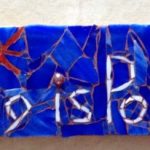 Now is the time to envision and create something new for ourselves and others, to dream of what is possible, to create and build something different. Now is the time to begin to bring our dreams, our hopes and our visions to light.
I am forming a new group of like minded people who are interested in creating a new way of being and living. The group will be a chance to explore what you never thought was possible and begin to dream of what could be. While I do not have answers for what is to come I have the questions to help you find out what could be.
The world around us is in crisis. It is time for all of us to think creatively and realize that nothing is impossible if we dare to dream about what could be. It's time to create and dream and believe in what could be and be a part of that change.
I have been in the arts my entire adult life and involved in the creative process for over 40 years. I have a BFA and MFA degree and have worked in universities and corporations helping everyone think creatively and systemically to bring more of their creative spirit to the world. I have been deeply involved in the process of change and at the edge of change and growth for over 40 years. Shifting perspectives and helping others think and see things differently is my passion and that way of thinking is what is called for now in our world.
THE SPECIFICS ARE BELOW:
We will meet via Zoom on Wednesday evenings beginning
April 1, 6:30-8:30 pm EST for 6 weeks.
The last group meeting is May 6.
Fees are on a sliding scale from $60-$300.
I recognize many of us may be facing financial hardships
during this time and want to accommodate anyone who is
truly drawn to this way of being and working now.
For more information on who I am and the work I do please check out my websites:
www.melodyschaper.com
www.theintelligentleader.com
To register send an email to melody.schaper@theintelligentleader.com.
I will send you an invoice via square and a zoom invitation to begin.